Mischa leans over … star suffers dress slip in cab
MISCHA BARTON treated a lucky London cabbie to more than just her fare money last night.
The Hollywood beauty inadvertently flashed a boob at the taxi driver after popping out of her dress, as she leaned over to open the car door.
Sexy Mischa was arriving at the Fashion For Relief show at the Natural History Museum when she fell victim to the wardrobe malfunction.
Maybe she misread the venue's name and thought she was heading to the Au Naturale Museum.
But Mischa's fashion faux-pas did nothing to slow down the party girl, who was later spotted downing triple vodkas into the wee hours at Zavvi's 1st anniversary rooftop party in Oxford Street.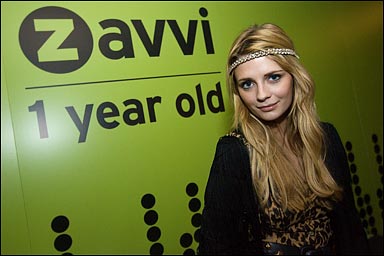 Party animal … Mischa attends another bash
The O.C. star arrived at the do at 11pm, immediately tucking into the free-flowing booze and refusing to use the ladies' loos, according to onlookers.
One witness said: "Mischa was up to mischief, ordering triple vodka cranberries all night and running around like a mad woman.
"She dropped a drink on a security man's foot and would only use the private disabled toilet."
from SUN.CO.UK
Blogged with MessageDance using Gmail | Reply On Twitter


Categories : Celebrities